Searching for freshers party themes? Or Farewell Party Themes? Parties are not always meant to be organized in the same way. That you must Shuffle around the looks and themes. Maybe a 'Lungi' on a party can be swag too. In college, there may be functions from freshers day to farewell day. You can find College Party Themes here that can change the face of these functions.
Bollywood and Regional Movies
You can get a lot of inspirations from Bollywood Movies for your college party themes. From the early 80s to this new-gen era you can find a theme from movies in ease. First of all, Do a quick search of new trending movies and copy the theme from props to fashion. Harem pants of Kareena in Jab We Met and GAP hoodie of SRK in Kuch Kuch Hota Hai were trendsetters at that time.
Also find ideas from Tollywood, Sandalwood, Mollywood, and Kollywood depending your region. Pick out a trendsetting movie from your language and set the party theme.
College Party Themes from Hollywood Movies
Considering Parties in foreign country colleges, Indian college parties are nowhere to compare. And, they have a wide variety of themes and ideas for parties and the costumes they wear for Halloween are awesome. Similarly inspired by their movies in we can consider adapting ideas for our college party themes.
Get inspiration from series and Sit-Coms like F.R.I.E.N.D.S and latest pop-culture hit Game of Thrones. You can find a wide variety of characters and props from Game of Thrones.
80s Era
Find something unique from the 80s. Also, Set the atmosphere and props from the old-age era. Do fashion like we are living in the past. For College Party Themes, search for trends that ruled in the 80s.
Black and White
Set the party mode to B&W. From the decorations to the food, try everything in monochrome.And, It may add a new vibe to your party. It will give a professional look if you are thinking to organize college farewell party.
Hippies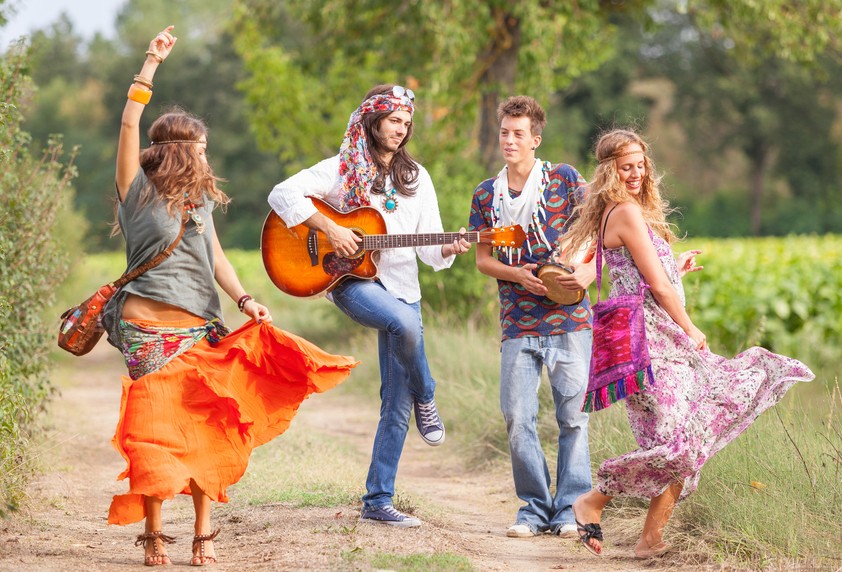 Adding Colors with a Hippie touch is another Indian college party theme that can rock the arena. After all the beads and trends these guys possess there is no need to think of another idea that glitters the function.
College Party Themes from Books
Meanwhile get Inspiration from books and it's characters. Set the book's theme as your college party theme and have fun. From Harry Potter to
Themes From Traditional Culture
India is a vast country with plenty of cultures and traditions. If you are giving a college farewell speech, there is nothing better than a costume that reflects your tradition and customs.
Role-Model in freshers party themes




This college party theme can bring out a lot of varieties. Above all, everyone can dress as like their role-models (from Mahatma Gandhi to 'Salman Khan'). Enjoy your freshers party pranks with this costume on!
Future Person in farewell party themes
Sure about becoming an Engineer? Or a Businessman?  Think about future you and dress up. At the same time, one can take it seriously or find a hilarious costume to make someone laugh.
Superhero and Supervillain themes
Why So Serious? Finally, we can argue about 'Marvel or DC'. There are a lot of Superheroes and Supervillains to go through. And You can also consider desi Superheroes like 'Shaktiman' and 'Krrish' since we are in a search for College Party Themes.
Relationship Status for freshers party themes
This theme can be used as a freshers party theme or a farewell party theme. The Costumes can be planned as Red for committed, Green for Single and Yellow for complicated.
According to your theme, name your farewell party wisely!
Summary: College Party Themes
From Bollywood Movies
80s Era
Hippies
From Hollywood Movies and Series
From Regional Movies
Relationship Status
Superhero/Supervillain
Role-Model
Your Future Person
Traditional Theme
Black and White
From Books